2023 Sold Out! - Stay Tuned for 2024 Plans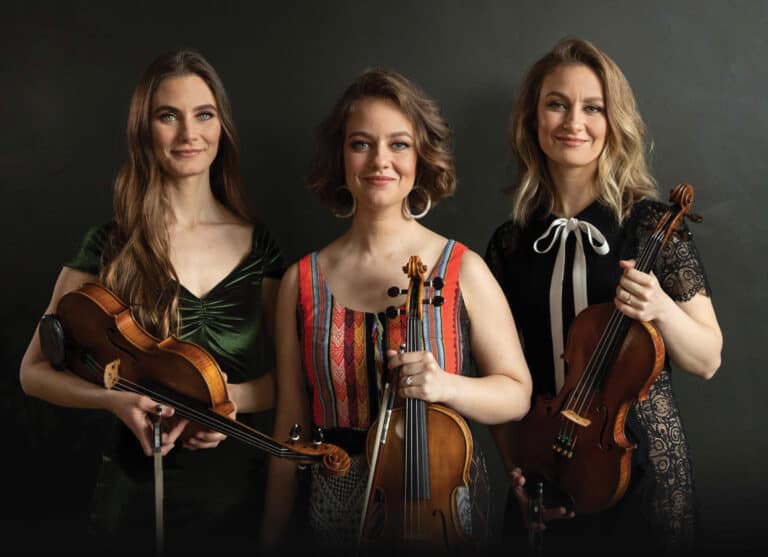 Sophia, Hulda, and Grace Quebe weren't even in their teens when they began taking fiddle lessons after hearing Texas style fiddling at the 1998 North Texas State Fair in Denton, just a few miles up the road from their hometown of Krum. Two years later, at the request of country music legend Red Steagall, the adorable siblings played their first paying gig. Building a local and regional fan base, the Quebe Sisters performed for several years as an instrumental ensemble but quietly worked on their vocal arrangements. Then, in 2005, they sang for the first time to a live audience at the National Cowboy Poetry Gathering in Elko, Nevada. The response was incredible. They received a standing ovation after the first song they played, and every song after that. The Elko audience had just experienced something special and rare, a musical performance that went beyond description, and found its way straight to the heart. Having worked with these ladies for nearly 20 years, we're mighty excited to have you hear the Quebe Sisters live on the Farm Concert stage. Prepare to be amazed.
Led by the angelic voice of Mary Huckins, Dakota Blonde is one of the most requested bands in the Rocky Mountain region. Beautiful three-part harmonies, impeccable songwriting and precise instrumental work define the group which includes Don Pinnella on guitar and Tony Raddel on bass. Joining them on this show will be Ernie Martinez, string wizard extraordinaire. An interesting note – Dakota Blonde performed at the 2nd Annual Farm Conert back in 2003. It's an honor to have them back.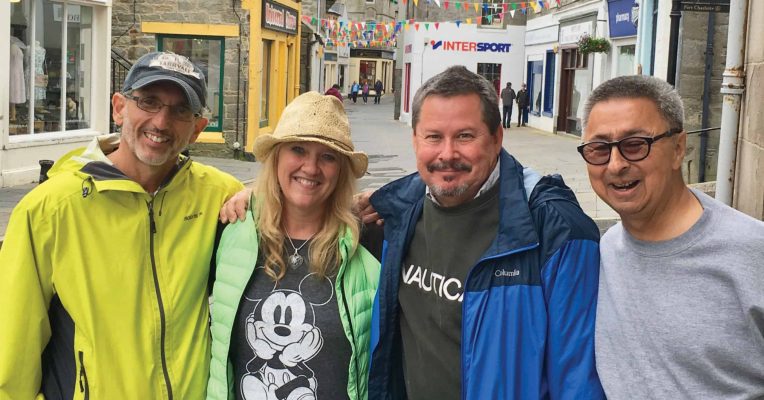 Reckless Abandon played their first show in 1999 and quickly became a staple of the Rocky Mountain music scene, covering their favorite songs from their respective misspent teenage years. The band called it quits in 2019 when founding members Jim and Vickie Jones moved to Tennessee to live the quiet life as retirees. Fortunately, these hippies-at-heart hung on to their instruments and their tie dye shirts, all of which have miraculously stood the test of time. Kinda like the band.